Camden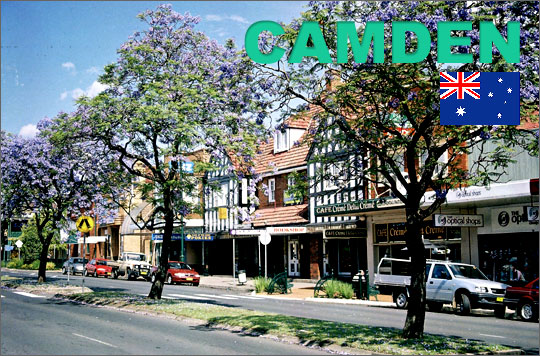 Friendship Affiliation since 1994
Origin of Kashiwa-Camden Friendship
Formed in November of 1989, the Shonan International Friendship Association (SIFA) was given the responsibility of finding a sister city abroad. SIFA finally selected the Australian town of Camden. In 1993 the Mayor of Camden visited Shonan. Then in 1994, 10 Shonan high school students visited Camden and enjoyed a 13 day home stay.

In November of 1994, 57 members of the Camden High School band came to Japan and enjoyed touring and a home stay in Shonan. In 1997, after several successful exchanges, the International Friendship Agreement was signed, making the relationship official. In 2005, Shonan merged with Kashiwa City, changing the Friendship city relationship to Kashiwa-Camden.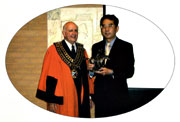 ---
Special Exchange Projects
Exchange Student Program
Since 1994, students of each city have visited the other city for two week stays during school holidays. International friendship has been strengthened through these home stays, events, and cultural exchanges.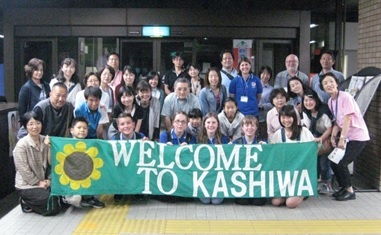 Camden students with Kashiwa hosts
Citizen Tour Program
Kashiwa citizens visit Camden and enjoy home visits and exploring all the culture and history Camden has to offer. Camden citizens visit Kashiwa in April (called the "Sakura Tour" which includes a home stay) managed by CIFA.
Exchange Children's Works
The two cities also exchange and display drawings and calligraphy works made by primary school students of each city. 
---
Information
Location
60 km south-west of Sydney (one hour drive from Sydney)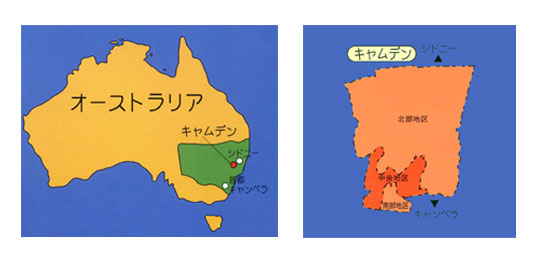 Population
約77,000人(2016年)
Area 
Area: 206 sq. km 
Climate
Continental climate (dry) Spring 20 degrees, Summer 32 degrees, Fall 15 degrees, Winter 10 degrees 
History of Camden
In the late 18th century, seven of the eight cows on the government farm at Farm Cove had strayed just four months after the First Fleet's arrival. They were not seen again until 1795 when they were spotted west of the Nepean River. They found the herd had increased to over 40 and were grazing by the river where the town of Camden now stands. The district was named "Cow Pasture Plains" (from the Australian travel guide, Walkabout-Camden.) Since then this place has been called the "birthplace of the nation's wealth", and the birthplace of the Australian wool, wheat and wine industries. Camden was named in honor of Lord Camden, then the colonial secretary. 
Industry
Merlino wool, wine, wheat
Access
9 hours by air from Japan
Time difference
2 hours in summer, 1 hour in winter
Places of Interest

Pasture of Gledswood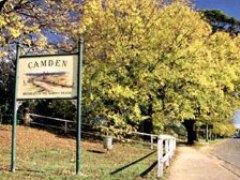 Camden (birthplace of the nation's wealth)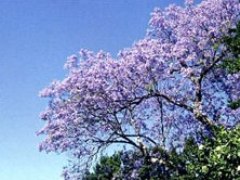 Jacaranda in full bloom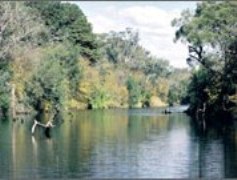 The Nepean River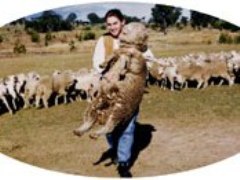 A herd boy in Gledswood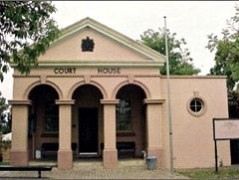 Historical buildings Courthouse (1857)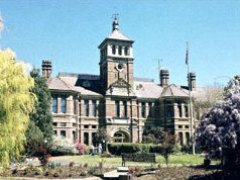 Retirement village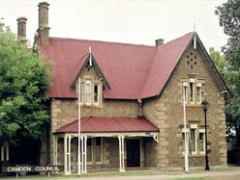 Camden Council (1850)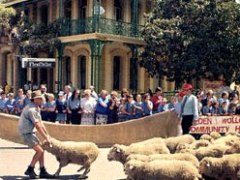 The Victorian classical Revival Bank (1878)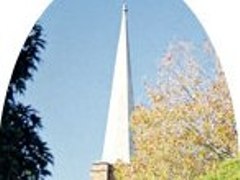 St. John's Church (1849)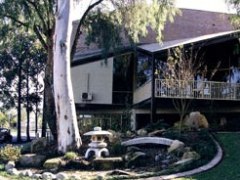 Japanese Friendship Memorial Garden